INTRODUCTION:
The Customize Region menu is used for adding an Industry that doesn't exist in the Region, editing the Study Area Data, or just simply accessing per worker ratios for each Industry in the Region.
NAVIGATION:
Find the Customize Region menu by clicking the "i" for a given Selected Region.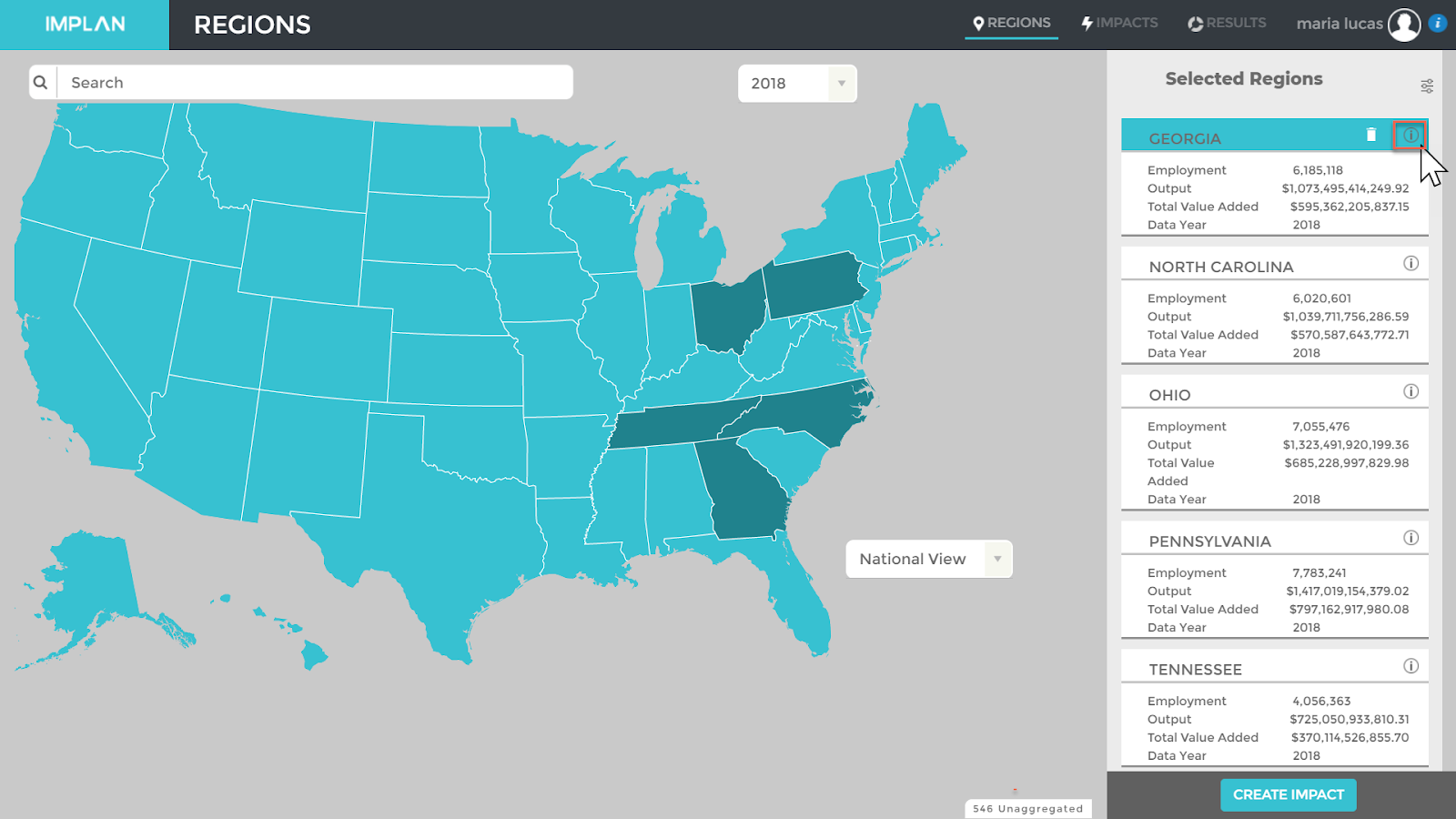 The Customize menu is in the Region Details: Behind the "i" show below.

Clicking Customize Region will take you to the Customize section where you can choose an Industry from the dropdown menu. For each Industry that exists in the Region, there will be information about the number of Employees, Total Output, Total Employee Compensation (EC), Total Proprietor Income (PI), Total Other Property Income (OPI), and Total Taxes on Production and Imports, less subsidies. Output, EC, PI, OPI, and TOPI per worker (/w) can also be found on the right-hand side of each Industry Study Area Data table.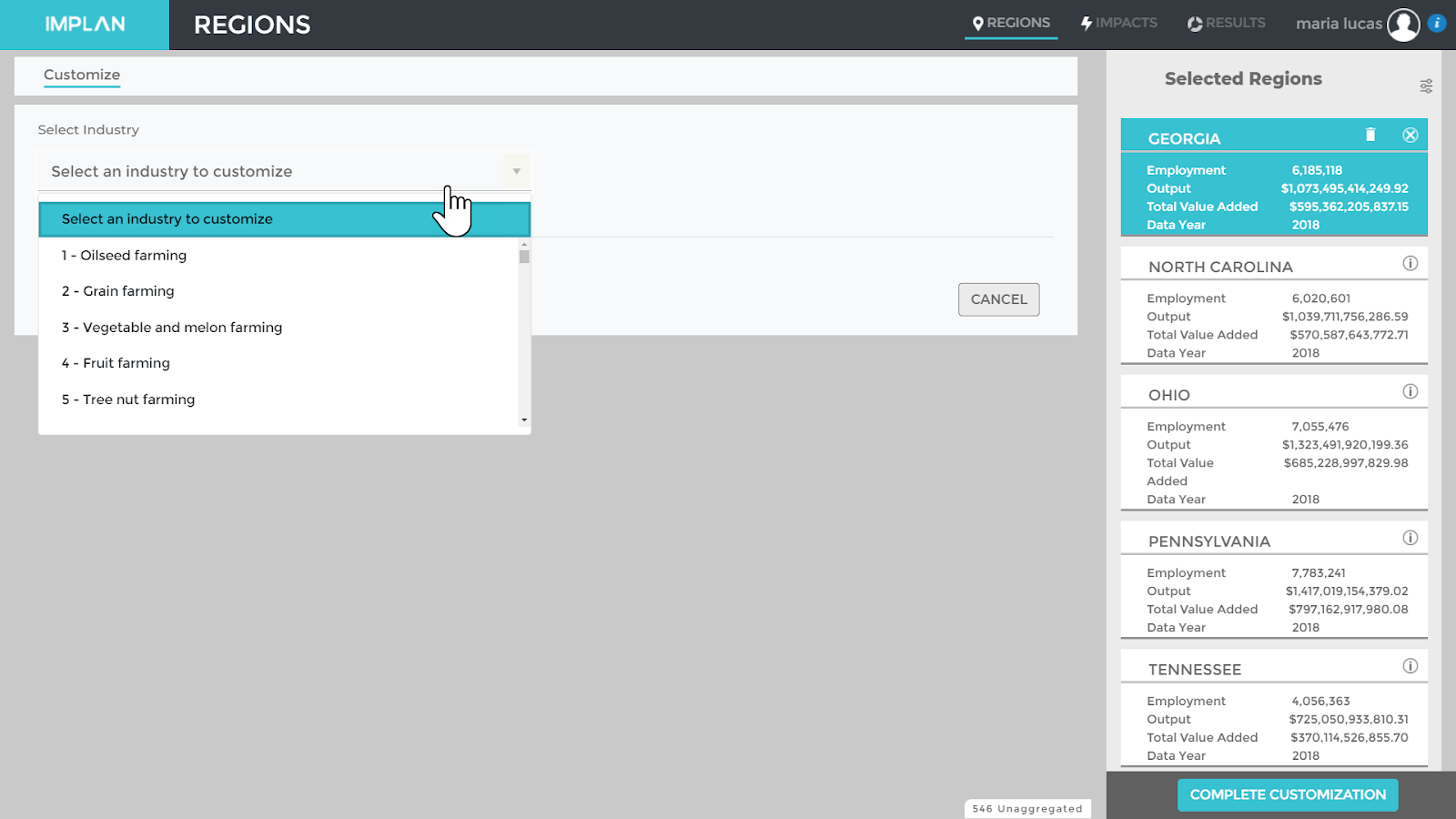 These values are all editable. Be sure to make Employment value changes first, working from top to bottom. Negative values can only be entered for PI, OPI, and TOPI. Save changes by clicking Complete Customization in the bottom right corner of the screen. Be sure to give the customized Region a new, clear name based on the edits you made.
Backed on the Region Screen, you'll need to search for the Customized Region in the search bar. It will not appear as a selected Region automatically.
RELATED TOPICS:
Adding an Industry by Customizing a Region
Written August 10, 2020